Dru Yoga Therapy Course format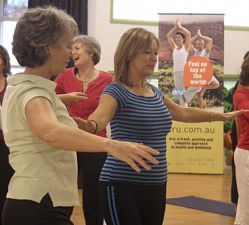 The Dru Yoga therapy training course consists of 10 non-residential modules, each module being roughly 2 months apart.
Your course:
Will consist of a comprehensive syllabus of ten, 3-day modules beginning in March 2017.
You will have access to a range of material to support your learning during the course.
Modules will be roughly two months apart
You have to complete five therapeutic case studies during the course, and will receive guidance to help you.
You have to complete several, shorter assignments, and background reading from recommended texts.
You have to attend three yoga therapy sessions with one of the tutors
You have to attend timetabled yoga therapy clinics at our centre in the Midlands, or in North Wales.
The course will be delivered by a wide range of tutors, each with their own special interest in yoga therapy.